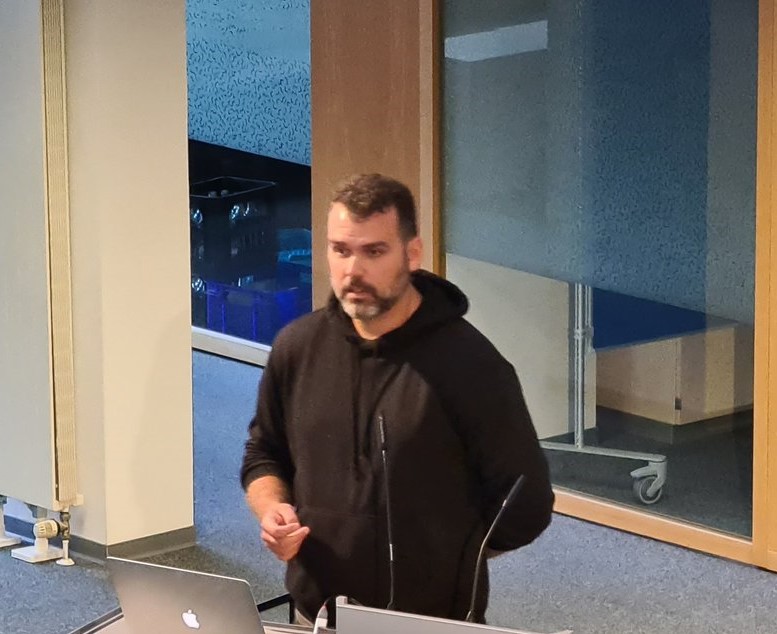 James is an assistant professor and Ad Astra Fellow at the UCD School of Information and Communication Studies. His research focuses on the political economy of algorithmic and data-intensive technologies, and also draws on resources from media studies, science and technology studies, and labour studies. His recent work has concerned labour/capital relations in the AI industry.  James is interested in data-intensive capitalism and how it exhibits both continuities and changes with previous economic systems. Furthermore, he is interested in both perennial concerns, such as automation, and novel situations, such as the generation of synthetic data in virtual environments. His work combines qualitative methods with systematic theoretical engagement.
He is author of Automation and Autonomy: Labour, Capital and Machines in the Artificial Intelligence Industry (Palgrave Macmillan, 2021), co-author of Inhuman Power: Artificial Intelligence the Future of Capitalism (Pluto, 2019) and has published papers in journals including New Media & Society.
James has previously held research positions at University of Toronto and University of Washington. He holds a PhD in Media Studies from the University of Western Ontario.
Recent publications:
Steinhoff, J., (2023). AI ethics as subordinated innovation network. AI & Society
Steinhoff, J., (2022). Toward a political economy of synthetic data: A data-intensive capitalism that is not a surveillance capitalism?. New Media & Society
Steinhoff, J., (2021). Automation and Autonomy: Labour, Capital and Machines in the Artificial Intelligence Industry. Palgrave Macmillan