Our team
Our core team is comprised of leading researchers in digital policy, platform governance, human rights and data governance.
Members
The Centre membership is multi-disciplinary drawing on expertise in media, communications, law, politics, and computer science.
Visiting Fellows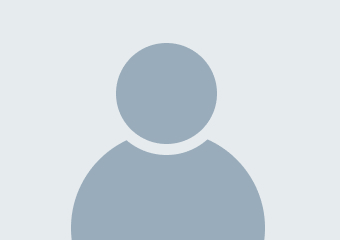 Reader (Professor) in AI and Media at the Institute for People-Centred AI at the University of Surrey
Dr. Bahareh Heravi is a Reader (Professor) in AI and Media at the Institute for People-Centred AI at the University of Surrey. In her research, she...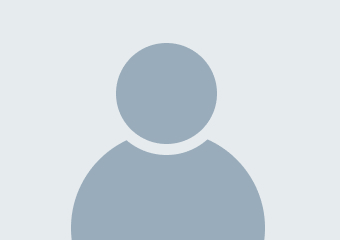 Lecturer in the School of English, Irish and Communications at the Univeristy of Limerick
Dr. Niamh Kirk is a lecturer in the School of English, Irish and Communications at the Univeristy of Limerick. Prior to that, she was appointed as...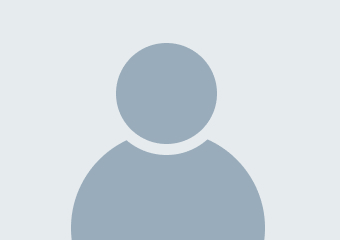 Elite-S Post-Doctoral Research Fellow, appointed with DCU Anti-Bullying Centre and ADAPT SFI
Dr. Tijana Milosevic is an Elite-S Post-Doctoral Research Fellow (MSCA COFUND programme), jointly appointed with DCU Anti-Bullying Centre and ADAPT...
Advisory Board
Members of European Parliament
Frances Fitzgerald

is a Member of the European Parliament for the Dublin constituency and is a Vice President of the EPP Group in the Parliament. Ms Fitzgerald was first elected to the European Parliament in 2019 as a Fine Gael MEP for Dublin. She is a full member of the Women's Rights and Gender Equality Committee (FEMM) and the Economic and Monetary Affairs Committee (ECON) and a substitute member of the Development Committee (DEVE) and the Committee on Foreign Interference in all Democratic Processes in the European Union, including Disinformation (INGE). Fitzgerald also serves as spokeswoman for the EPP Group on Women's Rights and Gender Equality. Prior to her election to the European Parliament, Fitzgerald served as a national parliamentarian for over 20 years, including as Tánaiste (Deputy Prime Minister), one of only four women to have ever held this position. She has also served as Minister for Business, Enterprise & Innovation; Minister for Justice & Equality and was Ireland's first Minister for Children & Youth Affairs.

Barry Andrews

is a Member of the European Parliament from Ireland for the Dublin constituency. Mr Andrews was a member of Dáil Éireann with Fianna Fáil for the Dún Laoghaire constituency from 2002 to 2011. He is a member of the Committee on International Trade, Delegation to the EU-UK Parliamentary Partnership Assembly and  Delegation for relations with South Africa. He served as Minister of State for Children from 2008 to 2011. He was appointed CEO of the charity GOAL from 2012 to 2016 and was also the Director-General of the Dublin-based Institute of International and European Affairs (IIEA), from 2017 until he stood down when he became a candidate in the EE2019 campaign.
Academia
Professor Andrea Renda

is a Senior Research Fellow and Head of Global Governance, Regulation, Innovation and the Digital Economy CEPS. He is also a Professor of Digital Policy

School of Transnational Governance European University Institute. His current research interests include regulation and policy evaluation, regulatory governance, private regulation, innovation and competition policies, Internet policy, and the alignment of policies for long-term impacts such as sustainability and decarbonization. He also specializes in EU law and policy making, and in international regulatory cooperation.

Professor Aphra Kerr

is based in NUI Maynooth's  Department of Sociology. She co-convenes the University's Technology and Society interdisciplinary research network, and is a member of the Maynooth Social Sciences Research Institute and the Assisted Living and Learning Institutes. She is also the Maynooth lead and academic collaborator with the ADAPT Centre for Digital Content Technology, a multi-institutional research centre in Ireland. Her research focuses on the design, governance and impact of media and technology in everyday life. She has recently published articles on AI governance, and citizen empowerment in smart cities. 
Civil Service
Jean Carberry

is the

Assistant Secretary EU, Digital and Access to Finance Division, Department of Enterprise, Trade and Employment, Ireland. She leads the EU, Digital and Access to Finance Division of the Department of Enterprise, Trade and Employment. She is responsible for domestic and EU digital policy, including leading Ireland's positions on EU digital and artificial intelligence policy and regulation proposals, and on enterprise adoption of digital technologies, including artificial intelligence. Jean led the development of Ireland's AI Strategy, published in July 2021, and is responsible for implementation of the enterprise strand of the strategy. Jean is also responsible for EU affairs, Access to Finance and State aid policy. Before she joined the civil service, Jean worked for AXA, Standard & Poor's and Ernst & Young. Jean is a Chartered Accountant and has an MBA in Finance from Fordham University in New York, USA.

Celene Craig

is Deputy Chief Executive of BAI, since its establishment in 2009, in addition to having worked with its predecessors the Broadcasting Commission of Ireland (BCI) and the Independent Radio and Television Commission (IRTC). A significant dimension of her work in the BAI has been her responsibilities for the formulation and review of a wide range of broadcasting/media-related policies and for advising on the implementation of legislative and policy changes in the audiovisual field at national and European levels. Most recently, she has led the development of the BAI's Policy Position on the Implementation of the revised Audiovisual Media Services Directive and on the Regulation of Harmful Content on Online Platforms. From 2015 to May 2019, she was Chairperson of the European Platform ofRegulatory Authorities (EPRA) and has recently been appointed to the Board of ERGA, the European Commission's advisory body on audiovisual regulation.

Eamonn Mac Aodha

is currently Director of the Parliament and Institutions Team at Ireland's Permanent Representation to the EU. Over thirty years as an Irish diplomat he has served in a variety of foreign postings including at the Irish Embassies to the Holy See, South Africa, Israel, at the United Nations in Geneva and as Ireland's Ambassador to the Kingdom of Belgium. During the course of his career, he has worked on a variety of policy areas including human rights, development issues, Anglo-Irish matters and relations with the middle east. He also served as Chief Executive of the Irish Human Rights Commission between 2007-2012.
Civil Society
Temi Lasade-Anderson

is tech policy advocacy & campaigns strategist, and a LAHP-funded PhD student in the department of Digital Humanities, at King's College London. In the tech policy and digital rights sector, Temi has worked for numerous civil society organisations such as the Mozilla Foundation, and Whose Knowledge? Most recently, she was a Senior Campaigner at Digital Action, and an advisory board member for Women in AI Ethics. Temi has a Master's in Digital Media and Society from Cardiff University's School of Journalism, Media and Culture. In Temi's PhD research, she uses critical social theories such as intersectionality and Black feminist thought to examine, centre and define epistemologies and experiences of Black women on the Internet. Altogether, Temi's work seeks to reimagine and create equitable and joyful technological futures. 

Damini Satija

is a public policy and human rights professional. Her background is in data and AI ethics with particular specialism in privacy, digital rights and tech equity. She was previously a Senior Policy Advisor at the Centre for Data Ethics & Innovation, an independent advisory body in the UK government working on data ethics and responsible innovation. She was also the UK's appointed policy  expert at the Council of Europe's Ad hoc Committee on Artificial Intelligence and Human Rights. She has a Masters in Public Administration from Columbia University's School of International and Public Affairs. In 2018, she was a Google Public Policy Fellow at Engine Advocacy in Washington D.C., working on tech policy issues affecting entrepreneurs and small businesses in the U.S. including net neutrality, encryption laws, copyright and content moderation. She was also a Global Policy Fellow at the Institute for Technology & Society in Rio de Janeiro, where she researched the implications of assigning property rights to personal data.

Liz Carolan is founder and executive director of Digital Action, a campaigning organisation working to protect democratic rights from digital threats. She has been working at the intersection of technology, governance and democracy for 15 years. Her work with government has included supporting elected leaders at the Institute for Government in the United Kingdom and working in the President's Office in Sierra Leone. She established the Open Data Institute's international program, supporting accountability efforts in 30 countries, and helped to get the Open Data Charter off the ground as director of strategy.
Industry
Ciarán Conlon

is Government Affairs Director for Microsoft Ireland/European Government Affairs. Before joining Microsoft he held research and teaching positions in Economics in University College Dublin (UCD), worked as a Research Economist with Ireland's largest trade association before spending 8 years as Spokesman and Adviser to former Taoiseach (Prime Minister), Enda Kenny and another 5 years as Special Policy Adviser to Richard Bruton during his 5 year period as Enterprise Minister.  In Microsoft Ciaran supports the government outreach and policy work of Microsoft in Ireland while his role also reports into the EGA team in Brussels, given the particular importance of EU policy to the Irish economy and business environment. He has a Master's degree in Economics from UCD, Bachelor's degree in Economics from the National University of Ireland, Maynooth and a postgraduate Diploma in Strategy, Innovation and Change from the Michael Smurfit Graduate School of Business. He was appointed by the Irish Government to sit on the National Competitiveness and Policy Council in 2019 and to the Grant Approval Committee of Science Foundation Ireland in 2020 and has been a member of the Irish Government's Data Forum since 2018.

Siobhán Cummiskey

is the Director of the Regulatory Compliance Policy team at Meta (Facebook). Siobhán leads a global team that works on human rights compliance strategies for content removal regulation. Prior to joining Meta, Siobhán practiced as a lawyer, including holding the position of Managing Solicitor at the Irish Traveller Movement Law Centre. She has worked in human rights law in the UK, India and Malawi and has lectured in the areas of human rights law and equality law. She is a qualified lawyer in Ireland and the State of New York and holds a LL.B. from the University of Dublin, Trinity College and a first class honours LL.M. in Human Rights Law from the University of Nottingham.

Kieran McCorry

is a National Technology Officer, Microsoft Ireland. He has over 30 years' experience in the technology industry and is the National Technology Officer for Microsoft Ireland where his role is to help Public Sector organisations successfully address national priorities. His areas of focus cover technology leadership, AI, trust, technology vision, strategic alignment, and policy. He is the author of four books on messaging technology and holds several patents as well as a variety of undergraduate and post-graduate degrees in Computer Science, Law, and Corporate Governance and Public Policy. He is also a Fellow of the Irish Computer Society.