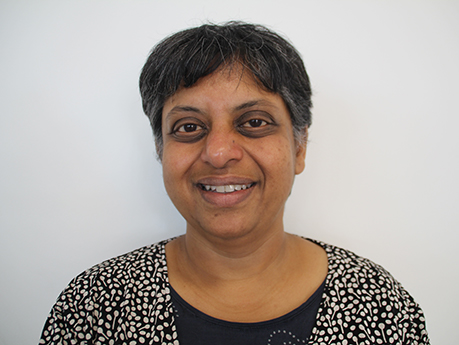 Professor Shankar is professor of Information and Communciation Studies and a fellow of the Geary Institute. She previously was the head of UCD's School from 2015-2018.
Her research focuses on the uses of data and information (digital and otherwise) in the social sciences, open data, and data archives. Her recent research is on research evaluation and peer review. She takes an interpretive, organisational, and institutional approach to topics that are usually "practical" and atheoretical: data archiving/management and the research enterprise itself. As a former laboratory scientist turned social scientist, she began her academic career by studying the practice of science through the production of documents. These include, for example, laboratory notebooks, data sets, and data entry forms.
"Although my early research focused on paper records (work that is still widely cited and continues to increase in citations), the data-intensive nature of contemporary science (and contemporary life) led me to consider the social life of data more broadly."
After completing a Ph.D. in library and information science at UCLA, Professor Shanka conducted postdoctoral research in the Center for Embedded Networked Sensing at UCLA and completed a AAAS Science Policy Fellowship at the National Institutes of Health Office of Evaluation. Prof. Shankar was previously an assistant professor at Indiana University-Bloomington's School of Informatics and Computing before joining the staff at UCD at the School of Information and Library Studies. 
Currently, Professor Shanka is focusing on studying the peer review process with Science Foundation Ireland, funded by SFI itself. This grant is one of the first calls specifically focused on science policy and research on research. It involves conducting mixed methods studies of the peer review ecosystem at SFI in several key programme streams. The project represents one of the first to allow this kind of access over an extended period of time to a funding agency and it is expected to be an exemplar for similar work in other national contexts. She is also a co-PI on a grant from Worldwide Universities Network to learn more about academic workers and well-being during COVID.
Recent publications:
Feliciani, T., Luo, J., & Shankar, K. (2022). Peer reviewer topic choice and its impact on interrater reliability: A mixed-method study. Quantitative Science Studies, 1-44. Published online: 25 August 2022 
Eschenfelder, K.E. and Shankar, K. (2022). The financial maintenance of social science data archives: Four case studies of long-term infrastructure work. Journal of the Association for Information Science and Technology (JASIST). Published online: 16 June 2022 
Feliciani, T., Morreau, M., Luo, J., Lucas, P., & Shankar, K. (2022). Designing grant-review panels for better funding decisions: Lessons from an empirically calibrated simulation model. Research Policy, 51(4), 104467