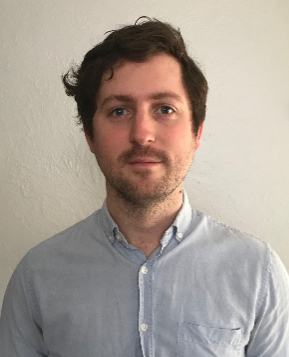 Patrick Brodie is a lecturer, assistant professor and Ad Astra Fellow at the School of Information and Communication Studies. Patrick's research programme lies at the intersections of environmental politics and digital media infrastructures. Specifically, it has focused on how spatial and environmental justice are entangled within the development and operation of data infrastructures, energy systems, and the supply chain organisation of global media economies.
Patrick is undertaking three concurrent research projects. The first analyzes the histories and presents of data and energy infrastructure across the island of Ireland through multiple lenses. The second is a collaborative study with Dr. Patrick Bresnihan at Maynooth University about the "data/energy nexus" in Ireland and its relation to green politics and just transitions. The third is callled Media Rurality, a collaborative, SSHRC-funded initiative focusing on rural media and infrastructural relations. He co-coordinates this project with Dr. Darin Barney at McGill University.
He previously was a FRQSC Postdoctoral Fellow in the Department of Art History and Communication Studies at McGill University. Patrick's peer reviewed research has appeared and is forthcoming edited book collections and in journals such as Information, Communication & Society and Environment and Planning E: Nature and Space. His public-facing writing has been published in The Irish Times, Journal.ie, and Rupture: Eco-Socialist Quarterly. He is currently completing a book project on media infrastructure and logistical forms in post-financial crisis Ireland.
Recent publications:
Bresnihan, P., & Brodie, P. (2023). Data Sinks, Carbon Services: Waste, Storage, and Energy Cultures on Ireland's Peat Bogs. New Media and Society, 25(2), 361-383
Bresnihan, P. & Brodie, P.  (2023). "Waste, Improvement, and Repair on Ireland's Peat Bogs." In D. Papadopoulos., M. Puig de la Bellacasa., M. Tacchetti (Eds.) Ecological Reparation: Repair, Remediation and Resurgence in Social and Environmental Conflict (pp. 175-193). Bristol University Press
Ortar, N., Taylor, A.R.E., Velkova, J., Brodie, P., Johnson, A., Marquet, C., Pollio, A., & Cirolia, L. (2022). Powering 'smart' futures: data centres and the energy politics of digitalisation. In S. Abram., K, Waltorp, N. Mortar, & S. Pink. (Eds). Energy Futures: Anthropocene Challenges, Emerging Technologies and Everyday Life (pp.125-131). Walter de Gruyter GmbH & Co KG.