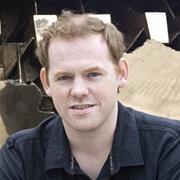 I am an associate professor in the School of Computer Science. My research and teaching focus on Human Computer Interaction, with a focus on healthcare technologies and the application of cognitive neuroscience in system design and understanding. Prior to joining UCD, I was a lecturer and senior lecturer in Human Computer Interaction with the Bristol Interaction and Graphics group at the University of Bristol.
Prior to Bristol, I was a Marie Curie post-doctoral research fellow at the University of Cambridge. I was based jointly with the Computer Laboratory and the Behavioural and Clinical Neuroscience Institute. I investigated peoples' experience of agency while interacting with intelligent computer interfaces and on-body technologies. Ultimately I believe this research has applications both in Human Computer Interaction and in understanding the difficulties faced by people suffering from unusual and disabling perceptual experiences.
Much of my prior research has focused on the design of technology to support mental health interventions. From September 2007 to November 2009,I was a post-doctoral research fellow at Trinity College Dublin, where I was the lead interaction designer on the Technology Enhanced Therapy project. We developed a software platform called SilverCloud. IP from the SilverCloud system provided the basis for a spin out company called SilverCloud Health Ltd. In May 2012 this company was named 'Most Investable Business in Ireland' at the Irish Software Association Software Investment Forum.
Recent publications:
Thomas, R. J., O'Hare, G., & Coyle, D. (2023). Understanding technology acceptance in smart agriculture: a systematic review of empirical research in crop production. Technological Forecasting and Social Change, 189, 122374
Pretorius, C., McCashin, D., & Coyle, D. (2022). Mental health professionals as influencers on TikTok and Instagram: What role do they play in mental health literacy and help-seeking? Internet Interventions, 30, 100591
Pretorius, C., McCashin, D., & Coyle, D. (2022). Supporting personal preferences and different levels of need in online help-seeking: a comparative study of help-seeking technologies for mental health. Human-Computer Interaction, 1-22