Netflix and Binge: Exploring New Cultures of Consumption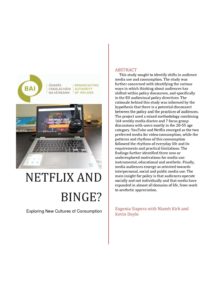 June 2021. This research report highlights limitations in the conceptualization of audiences in EU audiovisual media policy and explores the social dimensions of media consumption. As well as confirming several established motivations for consuming online videos, it finds two additional motivations for social consumption 'media events' and social group interest in 'intriguing stories.
Download the report here.